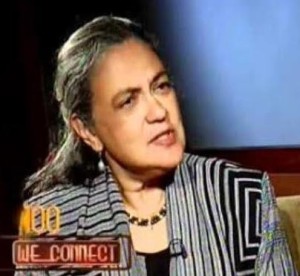 In you christina, I have found the calligraphy teacher I've been looking over the years. Enjoyed the time I've spent doing the basic course. Can't wait to move to the next level. Your special trait is keeping the students enthralled and interested at the same time. I've enjoyed the other calligraphy conversations with you.
Great stuff ! Keep it up !!
Love ,
Jennifer Arul
(Eminent television journalist)
Name : Lavanya Kumaraguru (General Manager, Lanson Toyota)
Course : Distress Ink class
Place: Jawahar Nagar
Very impressive personality. As a teacher, you teach to the best of your ability. You make us come to you again and again for classes. You are awesome.
Name : Sushmitha (student)
Course : Mixed media
Place: Visakhapatnam, Andhra Pradesh
I loved your art a lot when I saw it for the first time. I am very happy for the project that I have learnt and done from you. Thank you so much for everything. Hope your studio should be doing on good and well. All the best!! 
Name : K.P. Megalai (Homemaker)
Course : Distress Ink Techniques
Place: MRC Nagar
I have been waiting for a long time to attend her craft classes. Loved the systematic approach that Christina deals in any teaching of art. Thanks a lot for this wonderful opportunity.

Lots of love
Name : Mirudul Sahuwala
Course : Calligraphy
Place: Alwarpet
Really interesting and well taught class. 
Name : Madhu Shalini (UX Designer)
Courses : Calligraphy
Place: Kottivakkam
Good experience. Learnt calligraphy in a easy way. Thank you!!! 
Name :  Poornima Ravindran (Charted Accountant)
Course : calligraphy
Place : Ambattur
I came to learn calligraphy with zero confidence. I am considered as "not the artsy" type of person by people in my family and friends circle. I have not only learnt calligraphy but I have learnt that with a good teacher (like you) and since efforts, nothing is beyond reach. Thank you so much for teaching me calligraphy and what I am capable of. Hoping to come back and learn new things from you.

You're the best!!! 

Keep rocking, Christina!!! 
Name : Sangeetha (Homemaker)
Course :Calligraphy and Mini Album Making
Place : Quatar
Christina is a perfectionist and has mastered the art of calligraphy. Very well organised class. Professional and friendly classes. 
Name
: Gayathri Arjunan (Working professional)
Course : Hand embroidery
  I was taught really well with patience fghgto clear all the doubts. I have learnt many new embroidery stitches which I did not know. It was a wonderful class
Name
: Supriya M K (student)
Course : glass painting workshop
Learnt many new techniques more than the basic glass painting. Good to be here and felt free to learn. It was an awesome and an enjoyable workshop
Name
: Subashini (Architect)
Course : glass painting workshop
Place : Ayanavaram
It was nice to find a place close to my home. That to a great one. Individual attention, patience to clear doubts and extra effort to clear ideas.
Name : Mathangi Balaji (homemaker)
Course : Paper quilling workshop
Place : Kilpauk
                                              Excellent teaching
Name : Harini  (Hotel management professional)
Course: calligraphy workshop
Place : Tambaram
It was really a nice experience and you taught me so well. Awaiting to join another class with you.
Name : Pavithra (fashion designer)
Course: calligraphy class
Place : Tondiarpet
It was a wonderful experience to learn various styles and different designs of writing. You are the best teacher. Will get back for the advanced calligraphy classes as well. Thank you.
Name : Sridevi ( software engineer)
Course : Terracotta jewelry class
Place: Villivakkam
Firstly , I thank you so much for teaching patiently the whole process of Terracotta jewelry making. I am highly impressed with your artistic skills and I truly wish you roar great heights in your career. I have received my interest in art after so many years and I attribute my sense of satisfaction to you!

Wish you all the best for your future Christina!
Name : Karan (student – std XI)
Course : Calligraphy Class
Place : Tondiarpet
I am very happy to learn calligraphy from my teacher Christina. I also studied so many variations by using various pen nibs. I will also study advanced calligraphy from you.
Name : Kalairani (mathematics teacher)
Course : Calligraphy workshop
Place : Erode
It's my dream to learn calligraphy. Today my dream has come true. It's a very interesting class. Christina and her family is very friendly. Thank you very much for everything. See you soon.
Name : Dorathy Veronica (Graphic designer)
Course : Calligraphy workshop
Place : Annanagar
I loved the class. It was very helpful as I've been waiting to learn for a while. You taught me more than I signed up for. Looking forward to learn many more classes with you. Thank you so much for not only teaching me but also for planting an interest to learn more. 🙂
Name
: P.J.Egnitha
Course : Calligraphy class
Place : Kodambakkam
A dream come true. Amazing class with individual attention. Very sincere and friendly. Loving it.
Name : Indhumathi (architect)
Course : Calligraphy workshop
Place : Saidapet
I wanted to learn something new, so I was browsing the internet and came across Christina's Art Studio Facebook page and found it interesting. I called and signed up for the workshop. It's really nice. Individual attention is given. Christina makes sure that you write in calligraphy and makes us wonder if we had written all those! Good place to learn calligraphy. She is very friendly.

Thank you Christina.
Name : Sridevi
Course : calligraphy workshop
Place : Egmore
When I first came to Christina's Art Studio I was very doubtful whether I will be able to write calligraphy. But once Christina started to explain it looked very easy and it is !! I'm very happy that I took this class from you Christina. The beat investment and awesome experience. I regained my confidence through this workshop. My heart felt thanks to Christina for teaching me this wonderful art.
Name : Suda (school teacher)
Course : calligraphy workshop
Place : Erode
My dream of learning calligraphy came to reality within a short period of time. I have learnt a lot about calligraphy. Christina ma'am taught me very well. I would like to learn more from her.

Thank you
Name : Charanya R
Course : calligraphy workshop
Place : Shenoy nagar
Christina's Art Studio is one of the best choice for a workshop or a crash course. On art like calligraphy, Christina takes it step by step, from the foundation. She doesn't get to next step till she is satisfied with the outcome of the student.

A wonderful tutor, with great patience… Doesn't take upon herself too many students to handle at a given time.

If my daughter has a slight inclination towards a particular art, I would definitely lean on Christina to develop the inclination and interest to a further level.

– Mrs Harini (Charanya's mother)